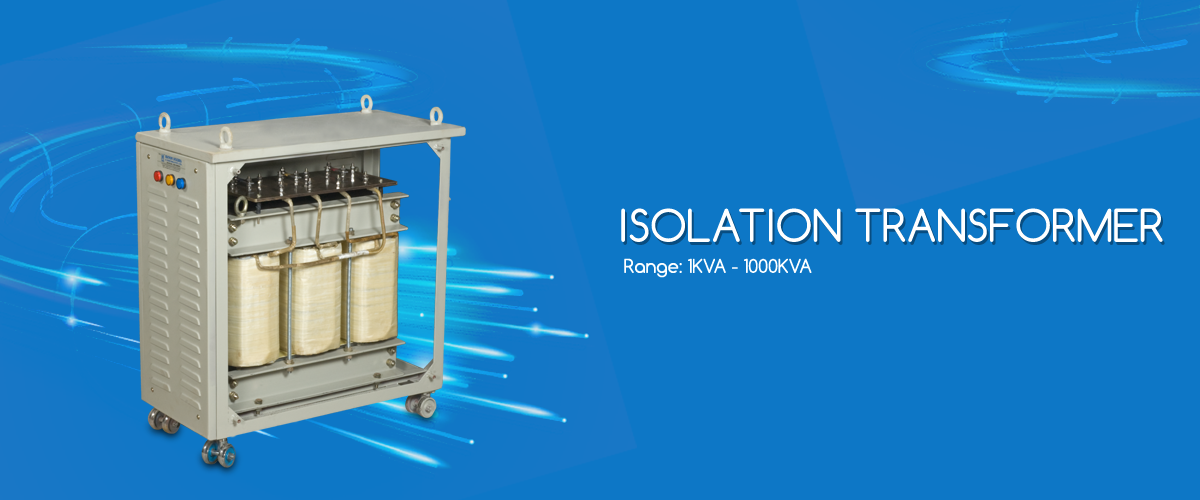 An Isolation Transformer is 1:1 ratio transformer. It has a copper foil shielding in between primary and secondary winding.
Our Product Range
Isolation Transformer

Isolation Transformer 1:1
Step Down Isolation Transformer 2:1
Step Up / Customised Transformer
Ultra Isolation Trasnformer
K – Rated Trasnformer
Features
It protects the output load from spikes/surges or any other noise which occurs in the main supply.
The spikes being high voltage transient should not be allowed to enter the load as it may damage the precious equipments.
The other purpose of this isolation transformer is to minimize the neutral floating current and give pure output voltage.
Applications
Computer Servers
CNC Equipments
Medical Equipments
Lab Equipments
Micro processor based equipments
Aerospace, Defence equipments