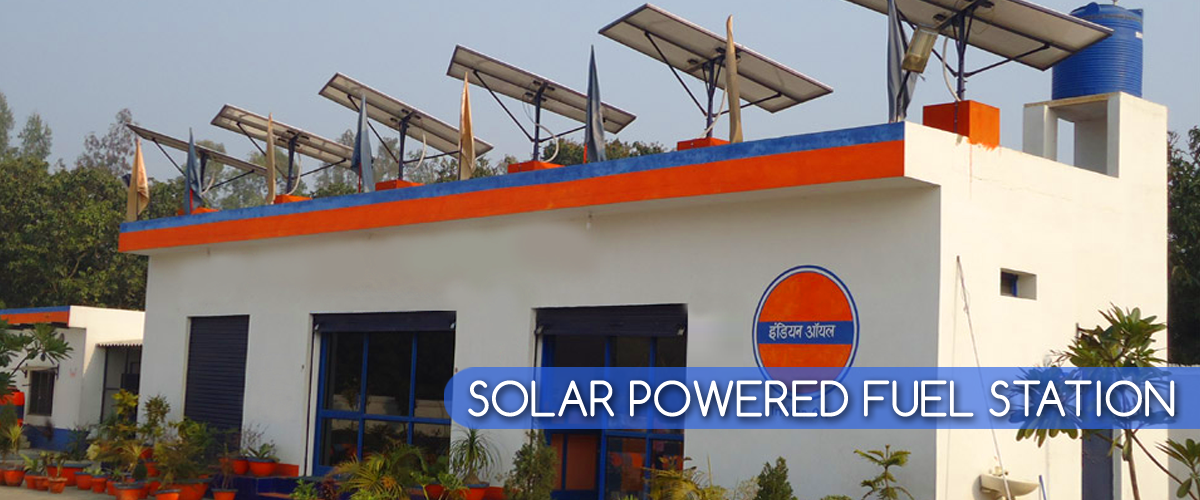 We offer customized total SOLAR based solution for power back-up – freedom from power cuts & high Generator cost!!
Most Indian cities are blessed with sun shines for more than 330 days in a year and use of solar energy has become imperative to answer your load shedding problems. Petrol pump owners have immensely benefited by switching to solar energy
ADVANTAGES
Can be used on pre installed inverters
Economic, Smaller, hybrid systems with battery banks
Huge saving on monthly expenditure on consumption of diesel used in DG sets
Uninterrupted power supply
No voltage fluctuations
Can work in synchronization with Grid & DG sets
Least maintenance
Easily expandable at minimal costs
Income tax benefits
CUSTOM SOLUTIONS FOR

Number of nozzles to be operated & number of hours
Rating of nozzle motor?
External lighting to be included?
Office lighting to be included?
Canopy lighting (LED) conversion along with SOLAR?